Ein frisch aufgenommener Weihnachtsgruss der WILMA
Michael Praetorius: Es ist ein Ros entsprungen (Wilmersdorfer Kammerchor, Dez 2019)
Gedenkkonzert am 8. Mai 2020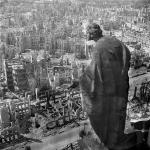 ***Veranstaltung entfällt wg. des Corona-Virus***
Am 8. Mai 2020 wird der Kammerchor in der Heilig-Kreuz-Kirche in Kreuzberg zum Gedenken an das Kriegsende vor 75 Jahren Mozarts Requiem aufführen. Dazu werden das Dona nobis pacem für Chor und Streicher von Peteris Vasks sowei die Trauermotette Wie liegt die Stadt so wüst von Rudolph Mauersberger erklingen.
Let us fly again!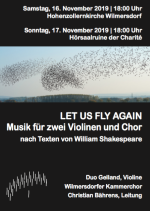 The Wilmersdorfer Kammerchor and the Duo Gelland present their musical reunion after three years under the motto "Let us fly again" and perform at very special venues various colourful musical versions of texts by Shakespeare, partly as premiers. The first concert takes place on November 16th at 6 p.m. in the Kirche am Hohenzollenrplatz in Berlin-Wilmersdorf, the second on November 17th in the old auditorium in the Charité (this concert has already bee sold out!). You can see the full programm by clicking the attached PDF.

The concert project Let us fly again is supported by the Senate of Berlin, Department of Culture.
Video mit dem Duo Gelland und VIVALDI
Berliner Chortreff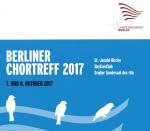 In October 2018 the choir participated in the Berlin Choral Competition with "fine succes" and 19,8 jury points.
CD "Friede soll nun werden"
Are you looking for a nice Christmas present? The live recording of the wonderful concert "Peace shall come" (2015) in the Kirche am Hohnezollernplatz with music for choir and saxophone can be ordered ny donation.
See below content and cover.
Some pieces can be watched her: Video