Sänger gesucht
Das Vokalensemble sucht für die nächste Saison noch eine Altistin und einen Bass. Konzerte mit dem erweiterten aktuellen Repertoire im Juni 2019 in Kloster Zinna und Berlin, im Oktober Konzertreise nach Barcelona.
Zinna und Barcelona
Das Vokalensemble Cantco Nuovo wird im Februar die Probenarbeit wieder aufnehmen, im Juni ein Konzert im Kloster Zinna geben und plant eine Konzertreise nach Barcelona vom 2.-5. Oktober. Details zu diesem Projekt finden sich in der unten stehenden PDF-Datei.
Laudate Dominum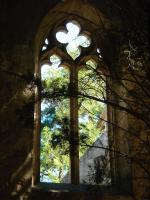 Cantico's next concert is scheduled for Saturday, 16th June at 6 p.m. in the Kirche zum Heilsbronnen in Berlin-Schönberg (Heilbronner Str. 20). The very special program under the moitto LAUDATE DOMINUM offers music from the 19the century to our time. Some of the pieces will be the Berlin if not German premieres. The detailled concert program you find attached as PDF file. The organ music is played by Patrick Wildermuth. Admission is free, donations are welcome.
My Spirit Rejoyceth
Cantico Nuovo are back from the international choral festival CRACOVIA CANTANS in Krakow. We didn't win any prizes, but enjoyed our evening concerts in the greatest churches of Krakow and won some acclaim for our perfromances there specially from the members of the other choirs. To meet all these different groups was a very positive expeience.
Now we are looking froward to celebrate the final of this project with the performance of all ur wonderful repertoire:
Saturday, 1 July, 6 p.m., St. Elisabeth-Kirche (Invalidenstr.)
CHORAL CONCERT
Sunday, 2 July, 6 p.m., Marienkirche (Alexanderplatz)
CHORAL EVENSONG
Admissoon is free.
All details (Adresses, program details) can be found below:
The programs of concert and evensong can be found in detail here:
Excerpts from "My Spirit Rejoyceth" June 2016 (live rec) - for CC Application