GERMAN REQUIEM for choir a cappella - WORLD PREMIER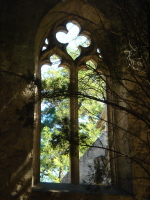 On Sunday 24th September 2023 the final concert of the Steglitzer Kirchenmusikfest starts at 6 pm in the Matthäuskirche Berlin-Steglitz performed by organist Patrick Wildermuth and vocal ensemble Cantico Nuovo. They present music by Bach, Becker, Brahms with my DEUTSCHES REQUIEM für Chor a cappella in the centre. Admission is free - the detailled concert program you find below.
In the centre of our concert, which is combined with organ music, is the "Deutsches Requiem" for choir a cappella which I composed 2016-17 in memory of my brother-in-law who had accidentaly died at 42. The texts are of scared and secular origin, from the bible as well from poets like Goethe, Eichendorff or Pasternak. Most of them were sung or spoken during the mourning service. In the own choice of texts for a Requiem I followed Johannes Brahms, whose motet "Schaffe in mir Gott, ein reines Herz" from his time in Detmold in the 1960s is also a part of the program as well as the seldom perfomed motets "Bleibe, Abend will es werden" and "Siehe, der Hüter Israels" of his contemporay Albert Becker who was an active meber of the famous Singakademie Berlin and later the music director of the Royal Dome Choir.
All infromation about the Deutsches Requiem - with the text, a sample score and the organ version you find here: REQUIEM
Rückschau: Chorbesuch aus Barcelona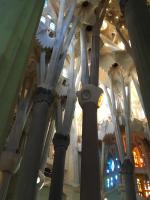 Auf Einladung des Vokalensembles Cantico Nuovo gastierte der Coral Sant Jordi aus Barcelona in Berlin. Die Chöre gaben ein gemeinsames Konzert am Sonnabend, 8. Juni 2019 in der Matthäuskirche Steglitz und präsentierten ein vielfältiges Programm mit katalanischer und internationaler Musik. Der katalanische Fernsehsender TV3 drehte einen kurzen Bericht für die Nachrichten: Film Der Gegenbesuch findet im April 2020 statt.
Auf dem Festival Cracovia Cantans 2017
Excerpts from "My Spirit Rejoyceth" June 2016 (live rec) - for CC Application