Most people live for a house. But some live for a song.  Eva Strittmatter
Dear visitor!
In my wonderful hometown Berlin I am active as conductor of various choirs, as singing teacher and voice trainer for other choirs, as part-time teacher of music at Beethoven Gymnasium. Whenever I find the time I am alos active as a solosionger and composer.
You can roam this hopmepage and find out more about my ensembles, the upcoming concerts, workshops and my teaching options. You also find interesting musical (and other) recommendations and listen to different music files of my repertoire. Do not hesitate to add to the guest book or get into contact with.
I am sorry that can reconstruct the English version of my website only from time to time and that some passages are still in German. I will do my best to improve all the entries soon.
Enjoy roaming, reading and listening!
World Premier
My sacred song "Thank God fo life and love" for female choir was premiered in the USA recently. The video can be watched here: Thank God
Evening Concert (open air)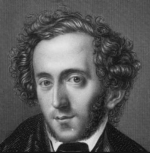 On Sunday 19th September 2021 the Matthäus-Kantorei invites at 5 p.m. to a Summer Evening Concert open air in the churchyard. In the center of the program are the "Lieder im Freien zu singen" by Felix Mendelssohn. Details after the summer break.
Advent Konzert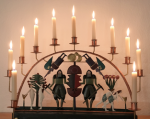 On Saturday 11th December at 6 p.m. the Matthäus-Kantorei will - Corona situation and hygien regulations permitting - give an Advent Concert with a colourful program in the Matthäuskirche Steglitz. Their musical partner will be once again organist Patrick Wildermuth. Program details to follow in autumn.
Two concerts of the CHORALSPACE Winter Festival in Berlin

The Wilmerdorfer Kammerchor takes part in the first Winter Festival of the new international organisation CHORALSPACE. The festival's artistic director is Timothy Wayne-Wright (former King's Singer) and his concept brings three choirs together for a concert project. The Kammerchor's concerts are on Saturday 18th December at 6 p.m. in the Kirche am Hohenzollernplatz (Wilmersdorf) and on Sunday 19th December at 11 a.m. in the Paul-Gerhardt-Kirche (Schöneberg) and focus on the world premier of three new works by Christian Bährens. - Corona and the hygiene regulations permitting. More information to follow in autumn.
Last Update:  7. June 2021