Most people live for a house. But some live for a song.  Eva Strittmatter
Dear visitor!
In my wonderful hometown Berlin I am active as conductor of various choirs, as singing teacher and voice trainer for other choirs, as part-time teacher of music at Beethoven Gymnasium. Whenever I find the time I am alos active as a solosionger and composer.
You can roam this hopmepage and find out more about my ensembles, the upcoming concerts, workshops and my teaching options. You also find interesting musical (and other) recommendations and listen to different music files of my repertoire. Do not hesitate to add to the guest book or get into contact with.
I am sorry that can reconstruct the English version of my website only from time to time and that some passages are still in German. I will do my best to improve all the entries this summer!
Enjoy roaming, reading and listening!
Geistliche Abendmusik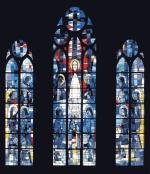 Nach langen Monaten der coronabedingten Pause findet in der Matthäuskirche Steglitz endlich wieder ein Konzert statt: eine GEISTLICHE ABENDMUSIK am Samstag, 15. August um 19 Uhr! Ich werde als Sänger gemeinsam mit dem Organisten Patrick Wildermuth sowohl von der Empore als auch von vorne aus dem Chorraum musizieren. Es erklingen Biblische Lieder von Antonin Dvorak, Geistliche Konzerte von Schütz und Arien von Bach und Orgelmusik verschiedener Komponisten. Außerdem kommen meine vor Kurzem komponierten Psalmen für Solostimme zur Uraufführung. Wir freuen uns auf Ihr Kommen!
Sieben Psalmen
Soeben ist mein neuestes Werk bei Ferrimontana erschienen: Sieben Psalmen für Bass oder Alt solo - Näheres unter Kompositionen
Neu: O magnum mysterium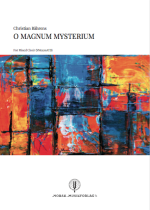 Vor wenigen Wochen ist mein neues Chorstück O magnum mysterium bei Norsk in Oslo erschienen. Näheres unter: Norsk
Last Update:  2 October, 2019