A song shall be my calling. (Kim Stafford)
Peace for Ukraine!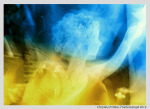 Dear visitor!
In my wonderful hometown Berlin I am active as choral conductor, composer, music teacher and voice-trainer.
You can roam this homepage and find out more about my ensembles, upcoming concerts and my compositions. Do not hesitate to add to the guest book or get into contact with me.
Enjoy roaming, reading and listening!
New compositions and world premiers
In the last months several premiers took place:
One of the best female choirs, CANTUS from Norway, premiered the SSSAAA version of my DONA NOBIS PACEM - Prayer for Ukraine during their Christmas concert JULEFRED in December in the Var Frue Kirke in Trondheim. Details about the piece and the video you find here: DONA NOBIS PACEM
The female choir BALTA from Riga premiered two new pieces in December: AVE MARIA and VENI, VENI EMMANUEL. Details incl. the videos you find here: AVE MARIA - VENI EMMANUEL
SHAKESPEAREAN WOMEN - Eight musical evocations was premiered in March by the Norwegian female choir CONCENTUS in Sandnes Kulturhus. All informationen incl. audios you find here: SHAKESPEAREAN WOMEN
More premiers will follow this year:
On 24th June in Berlin: HJÄRTATS SKÄR for choir & two violins by Matthäus-Kantorei & Duo Gelland
On 24th September in Berlin: DEUTSCHES REQUIEM FÜR CHOR A CAPPELLA by Vokalensemble Cantico Nuovo
DONA NOBIS PACEM - A prayer for Ukraine - now on video!
The stunning performance by the SOPHIA CHAMBER CHOIR KIEV
Festliches Konzert zum 1. Advent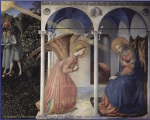 Die Matthäuskantorei gibt am zum ersten Advent am 3. Dezember um 18 Uhr in der Matthäuskirche Steglitz ein Konzert mit Motetten, Sologesängen und Orgelmusik (Patrick Wildermuth) und lädt außerdem zum Mitsingen zahlreicher Adventslieder ein. Näheres hier: Adventskonzert
Weihnachtskonzert Sophia Kammerchor Kiev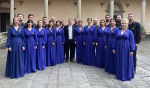 Am Dienstag 19. Dezember um 19:30 Uhr ist der Sophia Kammerchor aus Kiev wieder in der Matthäuskirche Steglitz zu Gast und gibt zum Tournee-Abschluss sein Berliner Weihnachtskonzert. Näheres in Kürze.
Wilmersdorfer Kammerchor sucht Verstärkung!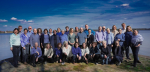 Der Wilmersdorfer Kammerchor sucht chorerfahrene Verstärkung in Alt (tief), Bass und Tenor. Wir proben intensiv, gut gelaunt und mit qualifizierter Stimmbildung. Folgende Konzertprojekte stehen an: Geistliche Chormusik a cappella aus vier Jahrhunderten (Konzert und -Reise), Weltliche Musik mit dem Thema "Nacht und Geister" mit dem Pianisten Philip Mayers und 2025 Händels "Messiah". Nach unserem letzten Konzert mit dem Fauré-Requiem letzte Woche starten wir jetzt durch mit zwei Proben (immer dienstags 19:30) am 5. und 12. Dezember und dann im neuen Jahr am 8. Januar – eine gute Phase zum Ausprobieren und Kennenlernen! – Informationen und Kontakt über KONTAKT und Wilmersdorfer Kammerchor
Last Update:11 July, 2023