Most people live for a house. But some live for a song.  Eva Strittmatter
Dear visitor!
In my wonderful hometown Berlin I am active as conductor of various choirs, as singing teacher and voice trainer for other choirs, as part-time teacher of music at Beethoven Gymnasium. Whenever I find the time I am alos active as a solosionger and composer.
You can roam this hopmepage and find out more about my ensembles, the upcoming concerts, workshops and my teaching options. You also find interesting musical (and other) recommendations and listen to different music files of my repertoire. Do not hesitate to add to the guest book or get into contact with.
I am sorry that can reconstruct the English version of my website only from time to time and that some passages are still in German. I will do my best to improve all the entries this summer!
Enjoy roaming, reading and listening!
Jubiläumskonzert des Beethoven-Gymnasiums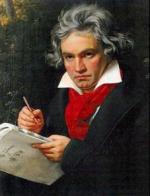 Das Beethoven-Gymnasium Berlin wird am Sonntag, 8. März 2020 im Kammermusiksaal der Philharmonie ein Konzert zum Beethoven-Jubiläumsjahr veranstalten. Unter anderem werde ich die Uraufführung der "Ode an das Leben" für Chor und Orchester von Fabian Zeidler dirigieren. Näheres unter Beethoven
...de camí a Barcelona - auf dem Weg nach Barcelona!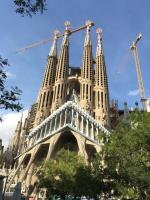 Das Vokalensemble CANTICO NUOVO fährt in der Woche nach Ostern auf Konzertreise nach Barcelona und stellt voher in Berlin sein musikalisches Programm vor: am Sonntag, 22. März 2020 um 19:30 Uhr in der St.Canisius-Kirche am Lietzensee. Näheres unter Cantico
Einführung in die funktionale Stimmbildung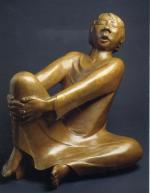 Ein Workshop am 25. April 2020 für Alle, die Chöre leiten und auch ihre eigene Stimme weiterentwickeln wollen, erneut im Fortbildungsangebot des Bundesverband Musikunterricht (BMU) Näheres unter BMU.
Gedenkkonzert zum 8. Mai 2020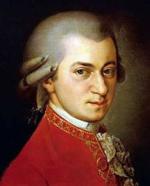 Am 8. Mai 2020 wird der Wilmersdorfer Kammerchor in der Heilig-Kreuz-Kirche in Berlin-Kreuzberg zum Gedenken an das Kriegsende vor 75 Jahren Mozarts Requiem aufführen. Dazu werden das Dona nobis pacem für Chor und Streicher von Peteris Vasks sowie die Trauermotette Wie liegt die Stadt so wüst von Rudolph Mauersberger erklingen.
Last Update:  2 October, 2019